Concrete Batching Plant. Concrete Mini Batching Machine. Tower Crane. Men & Material Hoist - Rack & Pinon . Rope Suspended Platform. Concrete mixer. Builders Hoist. Centering & Scaffolding Materials Diesel Generating Set. Construction Lift. Ladder Lift.
Profile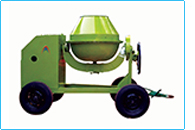 Asian Construction Equipment Company is one of leading enterprises in the manufacture, supply, import and export of equipments for construction, road construction, material testing equipments. Incorporated with its corporate headquarters in Cochin Asian Construction Equipment company offers specialized equipments for the construction Industry.
Our business is based on honesty, integrity and fair dealing and we have maintained a steady growth right from inception due the quality and productivity of our equipments. By comprehensive understanding of our customer's needs and keeping up with the demands of a continuously changing marketplace we have touched new heights in success.
Highly advanced technologies in tools and machineries are used in the manufacture of our unmatched range of construction and testing equipments. As part of our infrastructure, we have a well equipped Manufacturing Unit, Quality Control Unit, R & D Unit and Warehouse. Our team of highly experienced engineers and technicians support.
Our extensive client base stands testimony to our commitment to provide our customers with quality products that surpass their expectations. Today, we are proud to state that more than 1000 satisfied customers, who are located across the South India and the list keeps on growing! Our extensive client base includes various Government Organizations as well as Private Sector Contractors, in the domestic markets.

we welcome you to contact us to know more about our products and services! We assure to provide you the very best in machinery and services!